WELCOME!
MidAtlantic Urgent Care provides care for ACUTE, NON-LIFE-THREATENING illness or injury, for all age groups. If – upon assessment – emergency treatment is needed, 911 will be activated for transport to a local Emergency Department.
In life threatening situations always call 911
OUR NEIGHBORHOOD LOCATION
The experienced and dedicated healthcare professionals of Mid Atlantic Urgent Care support the health of all who live, work or visit this region and who require immediate medical care for non-life threatening illness and injury. We treat patients of all ages with compassion, kindness, timeliness, efficiency and, above all, excellence in medical care.
Between Virginia Square & Clarendon Metro: Steps from Virginia Square Metro and a few blocks west of the Clarendon Metro Station.
Our Arlington "neighborhood" includes Rossyln, Courthouse, Clarendon and Ballston, as well as commuters from the District.
WALK, METRO, DRIVE
There is plenty of on-site parking.
Bring Photo ID, Insurance Card, Cash or Credit Card. See online forms: completed forms help expedite registration. MOST INSURANCES ACCEPTED. (HMOs and Tricare may need pre-authorization.)
WE'RE HERE FOR YOU
MidAtlantic Urgent Care's state-of-the-art, digital x-ray system and on-site lab enable our staff to evaluate and treat many conditions immediately, including:
Fractures, Sprains, and Dislocations
Neck and Back Pain
Minor car or cycle accident injuries
Pneumonia and Asthma exacerbations
Additional Conditions Treated & Services Offered at Mid Atlantic Urgent Care
abscess
acute pain
animal bites
COPD
constipation
contusions and abrasions
corneal abrasions
crush injuries
dehydration
dislocations
earwax removal
eye pain
foreign body ingestion evaluation
foreign body removal
Flu and H1N1 vaccinations
fracture and sprains
gastritis and GERD
gout
headaches, including migraines
hematoma
ingrown toenails
injury evaluation
IV Antibiotics
IV Hydration
kidney stones
lacerations
mono
MRSA abscesses
pink eye
puncture wounds
rashes
sinusitis
skin infections
STDs
strep throat and sore throat
tetanus shots
urinary tract infections
upper respiratory infection
vomiting and diarrhea
yeast infections
Please note: We cannot give medical advice over the phone. We need to see you in person to assess your condition and provide the proper treatment specific to your needs.
WE LOVE KIDS!
Our child-friendly clinical staff have experience working with children. Bring them in for:
Camp, school and sports physicals
Ear, nose and throat illnesses
Asthma exacerbations
Lacerations
Dehydration and IV fluids as needed
Welcome Vacationers and Visitors!
Mid Atlantic Urgent Care will coordinate ongoing treatments and therapy with your primary care doctors at home. We can provide documentation for travel insurance re-imbursement as well. Give us a call today!
HOURS OF OPERATION
9am-7pm Monday-Friday
9am-6pm Saturday
10am-5pm Sunday
CONTACT INFORMATION
3301 Wilson Blvd.
Arlington, VA, 22201
Phone: 703.243.6720
Fax: 703.243.7503
Email: info@midatlanticuc.com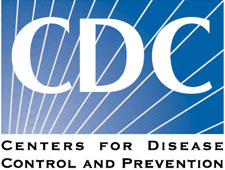 Updated Coronavirus data on U.S. and global cases can be found at
https://www.cdc.gov/coronavirus/2019-ncov/about/